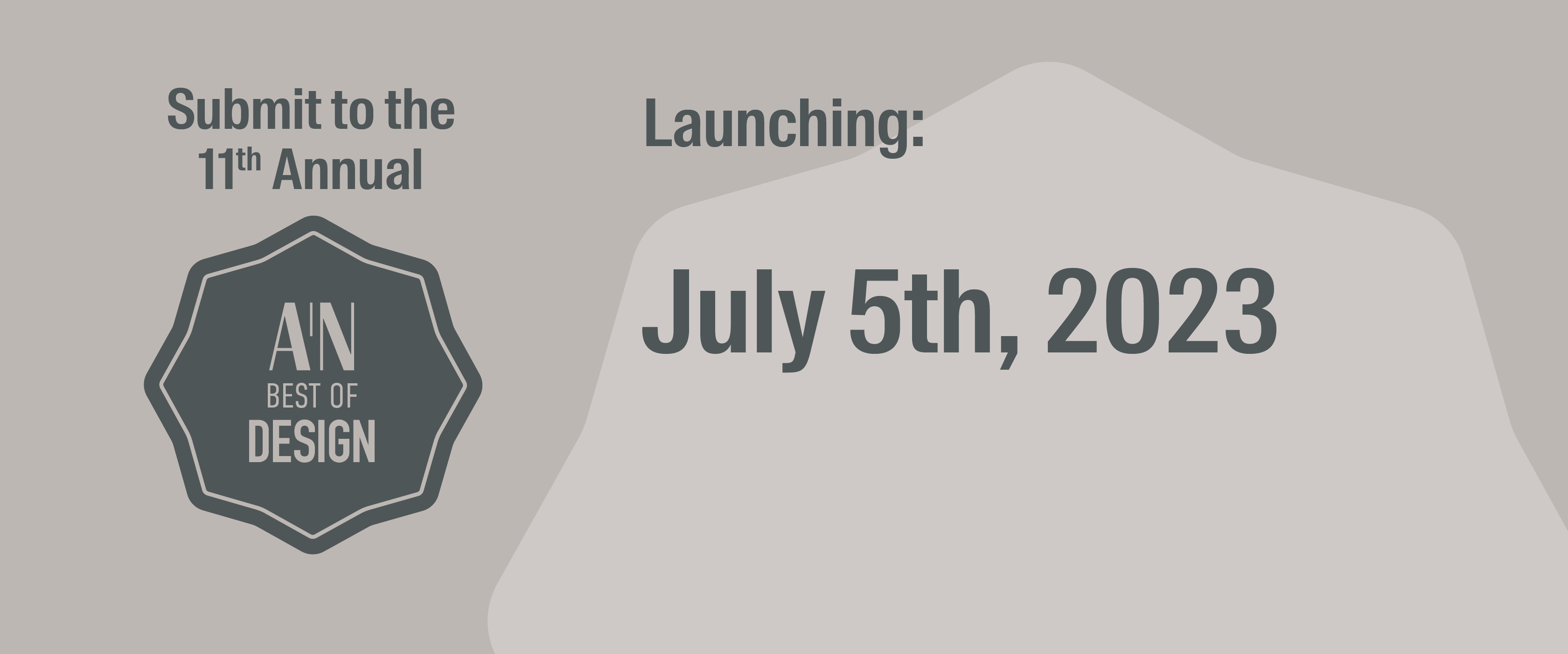 ABOUT AN
BEST OF
DESIGN 2023
Our Eleventh Annual Best of Design Awards is a unique project-based awards program that showcases great buildings, building elements, interiors, and installations.
Entrants are invited to submit completed works in dozens of categories that reflect AN's editorial coverage, as well as the interests and obsessions of our readers.
The BoD jury will judge entries based on several criteria—strength of the presentation, evidence of innovation, creative use of new technology, sustainability, and, most importantly, good design.
Winners will be announced in December 2023 in our annual, year-end Best of issue. Winning projects will also be featured on Archpaper.com, where they will reach a national and international audience and will be promoted via our online and social media platforms.
More details for the Best of Design awards will become available when the program launches on June 14th, 2023.
CONTACT US
The Architect's Newspaper
The AN Media Group
25 Park Place, 2nd Floor
New York, NY 10007
212-966-0630
Direct email:
competitions@archpaper.com