Extended submission deadline:
Friday, July 14
Recognizing the year's top AEC products and manufacturers
ABOUT AN's
2023 BEST OF
PRODUCTS AWARDS
The Architect's Newspaper is read by industry leaders in architecture and design who rely on it as a trusted source for news, products, developments, trends, and updates. AN Interior, newly redesigned, strengthens our connection to the design community worldwide through the magazine's specialized focus and considered treatment.
The Best of Products Awards are an opportunity for designers and manufacturers to reach our audience of 1+ million readers—an eclectic mix of top-tier architects, designers, and taste-makers.
Designers and manufacturers are invited to submit new products for review by a jury composed of architects, designers, educators, curators, and manufacturers, as well as AN editors. Entries will be evaluated for innovation, aesthetics, performance, and value. Products must have been introduced to the market no earlier than January 2022 and must be available through December 2023.
PUBLICATION AND ANNOUNCEMENT OF WINNERS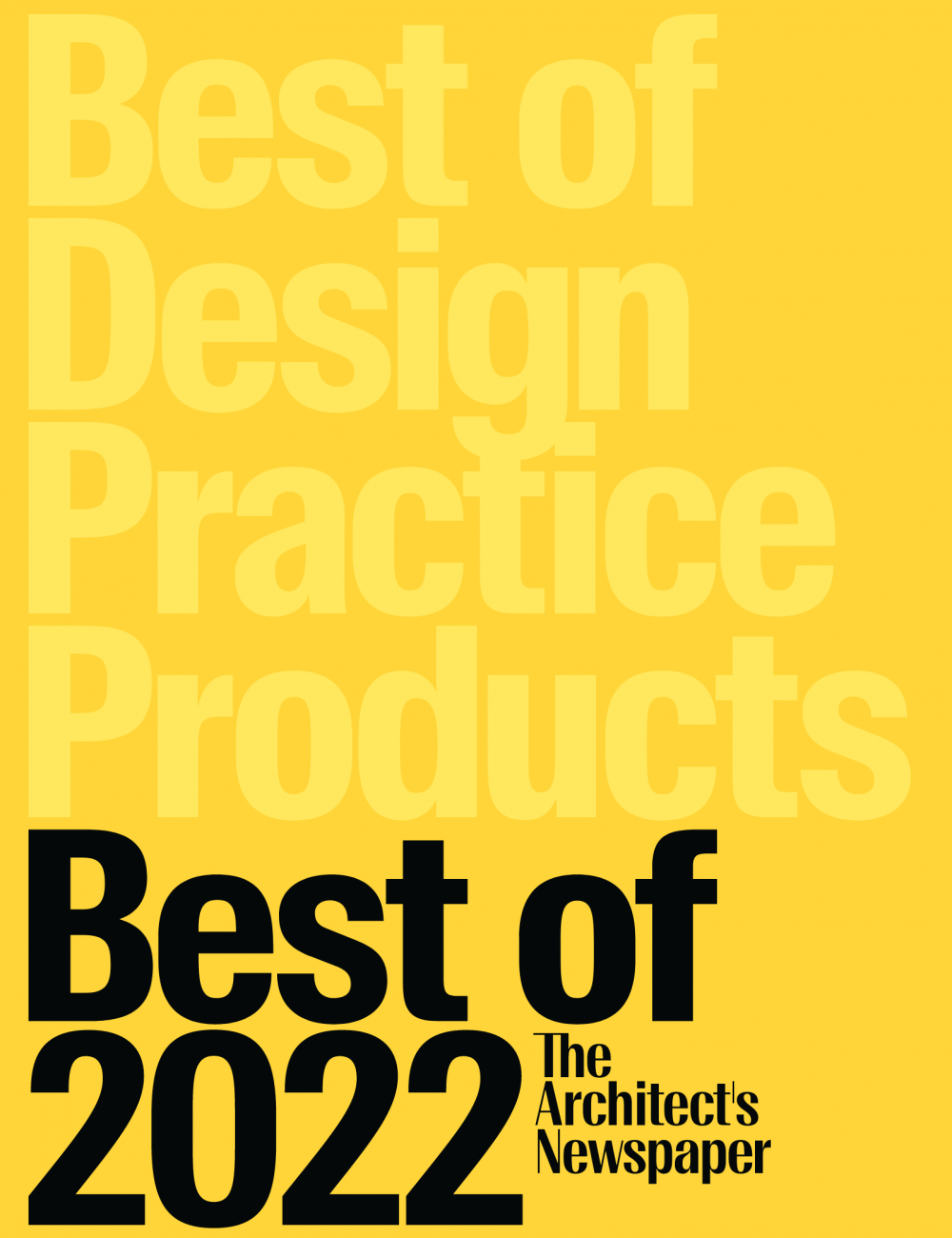 Winning firms will be published in print in AN's Best of 2023 issue, which will arrive in December. Photos, descriptions, and juror comments will appear in this print publication that reaches readers nationwide and is distributed at industry events and conferences throughout 2024.
Winner announcements will also be featured on our website, reaching a national and international audience, and will be promoted on all AN social media platforms. Be seen by 1 Million+ AN readers and members of the AEC design community!
CATEGORIES & SUBCATEGORIES
Building Materials
Timber
Stone and Concrete
Glass
Weather, Air Barriers, and Insulation
Composites
Facades
Cladding
Structural Systems
Finishes and Surfaces
Interior Flooring
Interior Walls, Countertops, and Surfaces
Outdoor
Paints and Coating
Hygienic Surfaces
Acoustics
Lighting and Electrical
Decorative
Architectural and Commercial
Outdoor
Electrical Systems
Furnishings
Commercial
Residential
Outdoor
Textiles
Accessories
Hardware
Appliances and Plumbing
Kitchen Appliances
Kitchen Fixtures
Bathroom
HVAC
Openings
Technology
Design and Build Software
Planning and Management Software
Smart Building, Smart Home, and Automation Systems
AWARD DATES
& DETAILS
LAUNCH
Wednesday, April 5, 2023
EARLY BIRD REGISTRATION
$245 until May 10 (midnight ET)
REGULAR REGISTRATION
$295 from May 11 until July 14 (midnight ET)
SUBMISSION DEADLINE
Wednesday, July 14, 2023 (midnight ET)
PUBLICATION AND ANNOUNCEMENT OF WINNERS
Online Announcement: August 2023
Best of Design Special Issue: December 2023
Winners will be published in a special online feature and on our social media platforms in early August. In addition, winners will be featured in the Best of print issue, out in December.
Winners will receive a custom-designed trophy.
Be seen by 1+ million AN readers and members of the A/E/C design community!
SUBMISSION GUIDELINES
ELIGIBILITY
Submitted products must have introduced to U.S. market no earlier than January 2022 and should be available through December 2023. Both consumer-facing and B2B products are eligible as are products that have been entered in past AN competitions. Marketing and/or P.R. representatives are allowed to enter products on behalf of their clients.
ENTRY FEE
Early Bird: $245 (April 5 – May 10)
Regular: $295 (May 11 – July 14)
There is no limit on the number of products you may submit, but each must be entered individually and a separate entry fee paid.
REQUIREMENTS
Registration must be paid for before uploading submission materials.
Registration and entry can be completed via the submission portal linked to this page.
WRITTEN MATERIAL
Submissions must include three separate texts:
Product description: 150 words max
Technical details: 50 words max (list format acceptable)
Description of use (How can this product be implemented?): 100 words max
Texts cannot include mention of the manufacturer's company, brand, or studio name. Please include the product name but remove any inclusion of the company, brand, or studio within this name.
VISUAL MATERIAL
Submissions can include up to five photos, renderings, or drawings.
One image must present the product in context or application.
Image dimensions: 8½ x 11 inches, 150dpi, RGB, 5MB max, horizontal or vertical.
Images cannot contain product logos or watermarks.
Images of products that contain logos within their actual design may be submitted.
All submissions must be entered online and received by AN no later than midnight ET on the submission deadline. The Architect's Newspaper reserves publication rights for all materials submitted as part of the Best Of Products Awards program, extending to all forms of media or content delivery, whether print, online, digital, mobile, or otherwise, now or hereafter created.
Registration fees are nonrefundable.
Submission is no guarantee of publication or an award.
ABOUT
AN MEDIA
GROUP
The Architect's Newspaper provides timely news and cultural reporting on the built environment through a nationally distributed monthly newspaper as well as a design magazine, AN Interior, online at archpaper.com, and through a series of email newsletters. Every issue delivers our trademark blend of topical essays, opinionated columns, project analyses, firm profiles, interviews, new products, reviews of exhibitions and books, and calendars of events in a handy and handsome full-color tabloid and a quarterly magazine. AN reaches a highly engaged online community of hundreds of thousands through our web and social media platforms. AN is the must-read publication for architects, planners, landscape architects, designers, and allied professionals. Learn more about AN Media Group and our other brands at: anmediagroup.com